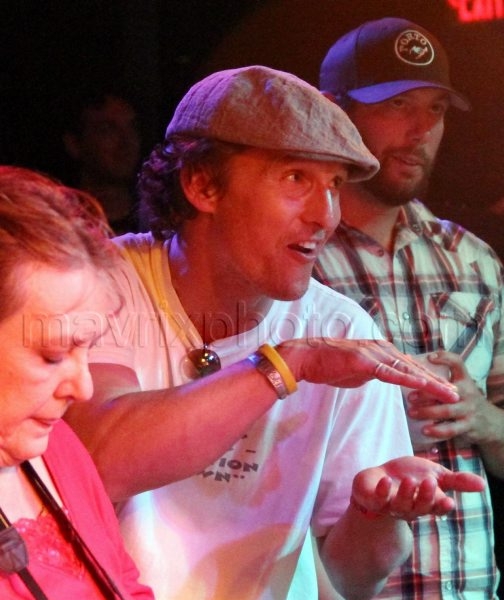 Matthew McConaughey Takes in a Concert
Matthew McConaughey attended a Mishka concert at the Roxy in Los Angeles last night, and it looks like he really enjoyed himself. Mishka is the first artist signed to McConaughey's j. k. livin label, which released the artist's third album, Above The Bones, the debut release for the label.
Exciting stuff — I love that he's branching out and exploring other artistic avenues!