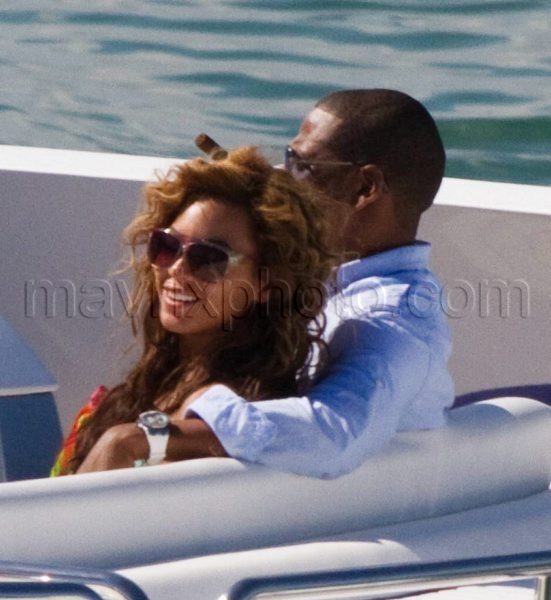 Exclusive! Beyonce and Jay Z
Beyonce and Jay-Z spent some quality time togetherrecently in Miami during a rare break in their busy schedules at a $16 million dollar water-front mansion and aboard a luxury yacht.  Could this be a belated Valentines gift day from Jay-Z?  The couple spent Valentines Day apart due to work commitments and reportedly Skyped each other on the most romantic day of the year. What a bummer!
The couple cruised around the waterways and took the 100 foot yacht for a full throttle ride on the ocean waves. They sipped glasses of wine and cuddled on the back of the yacht before returning to the 8 bedroom, 9 bathroom mansion where they chatted with their entourage. Beyonce joined Jay-Z in Miami following her show in Trinidad and Jay-Z flew in from the UK for his concert at Bank Atlantic Center and to host an event at LIV nightclub at the Fontainebleau Miami Beach.
These guys sure know how to live eh!?