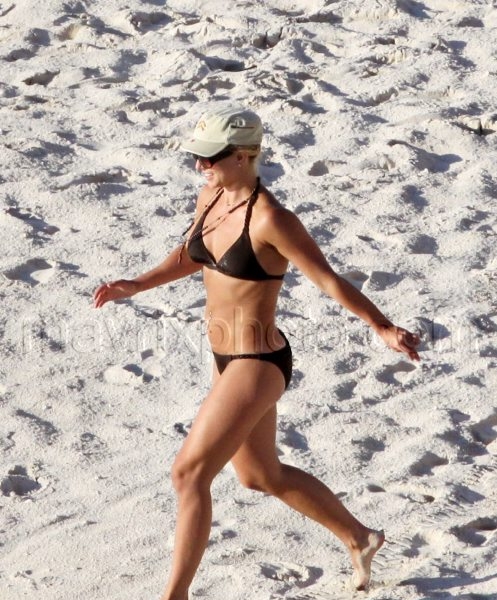 MavrixOnline Exclusive: Britney Spears
As I mentioned in an earlier post, Britney Spears is vacationing at the Atlantis Paradise Island resort in the Caribbean with her family during a break in her Circus tour — and the sister is looking HOT again! All that dancing around on stage must do a body good, because DAMN! She's definitely back to her pre-KFed body. Brit Brit reportedly spends $7,000 a month on a diet and exercise regime, and it looks like the money has been well spent.
She wore the hell out of a bikini while playing with her kids on the beach (Sean Preston and Jayden James get cuter each time I see them, I swear). Also, her agent/reported boyfriend, Jason Trawick, is pretty easy on the eyes himself.