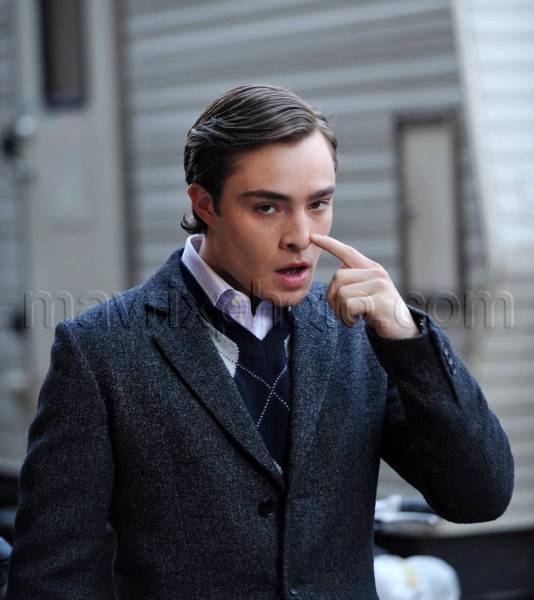 More Pics from the Gossip Girl Set
Leighton Meester and Ed Westwick were also filming scenes for Gossip Girl yesterday, as evidenced by these shots. While I'm a total fan of Chace Crawford's hair, I'm not digging Ed's schillacked 'do at all. It's like a helmet!
Once he remedies his hair situation, Ed could be a totally sexy dude.