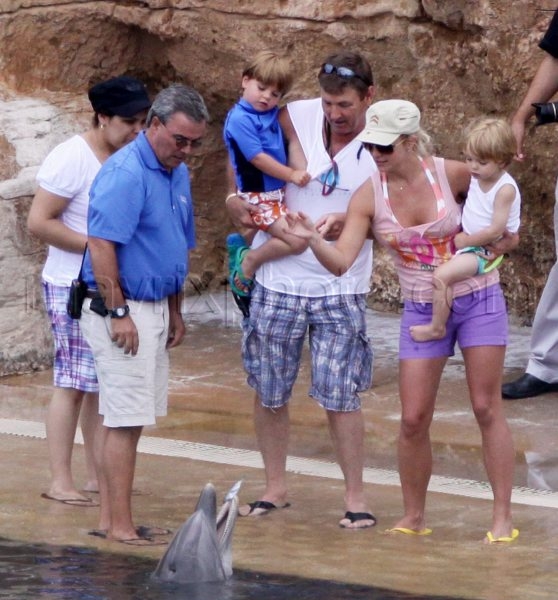 Britney Spears Dolphin Experience!
Oh hey, guess what I have? Pictures of the wonderful Britney Spears with her family enjoying Dolphin Cay at Atlantis Paradise Island!
She's spending time in the Bahamas with her cute boys and reported boyfriend/agent, Jason Trawick and taking a break from her Circus tour, which is going international soon.
The group played with the dolphins for quite some time, although it looks as though Britney was kind of scared at first but soon relaxed and fed them a fish!