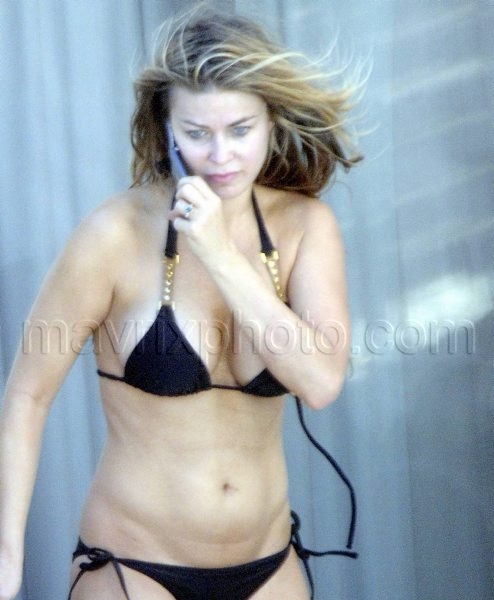 MavrixOnline Exclusive: Carmen Electra!
Today must be sexy day on the Mavrix blog — first we brought you some TrueBlood hotness, and now we've got exclusive shots of Carmen Electra on vacation with her fiance, Rob Patterson, in Greece. Somebody in high school should have told me about the wonderful career opportunities that photographers get, because maybe I would have taken that up instead of this writing business. Working in Greece, while taking photos of hot celebs? Where do I sign up?!
In other news, it looks like Carmen hasn't been using her signature line of stripper poles lately, because she's getting a little thick around the middle. Or maybe — dun dun duuuuunnnnn — she's pregnant?