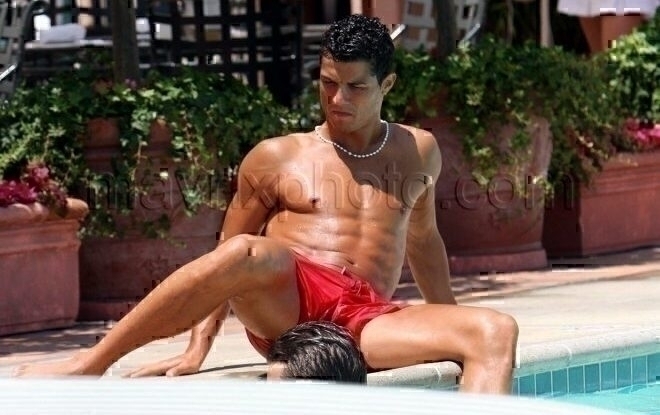 MavrixOnline Exclusive: Cristiano Ronaldo!
Cristiano Ronaldo is in Southern Cali right now, and by the looks of things in these pictures, he's really enjoying himself. In between eating, lounging in the sun and swimming, he made sure to position his legs in a super awkward way — complete with some dude's head near his crotch!
And check out those abs!