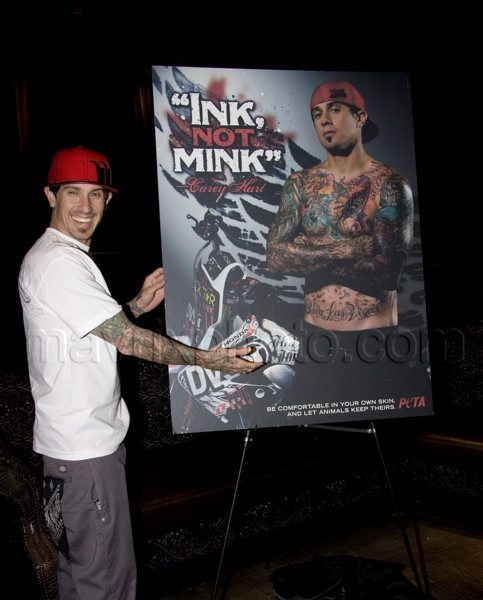 Exclusive! Did Bombshell Get to Pink's Husband, Too?
It's being reported that prior to her alleged affair with Sandra Bullock's husband, Jesse James, tattooed bad girl Michelle "Bombshell" McGee had a brief relationship with rocker Pink's husband, Carey Hart. According to the reports, in September 2008, during the time that Hart was estranged from Pink, he met McGee at the ASR convention in San Diego and the two spent time together at a private home afterward.
Apparently, Hart later visited McGee's strip club in San Diego to see her dance. The reports add that McGee's former husband said that McGee told him about the fling and said she had slept with Hart. Not surprisingly, representatives for Carey Hart have not commented.
That girl (reportedly) gets around, doesn't she?