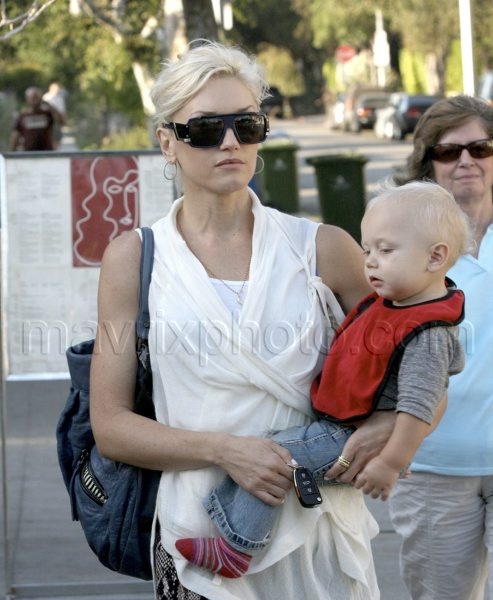 MavrixOnline Exclusive: Gwen Stefani
Gwen Stefani took Zuma and Kingston to a birthday party in LA yesterday, and it looks like she handled the pick up/drop off duties on her own (while bringing the sexiness, might I add). That's a sign of a good mom, especially considering her celebrity status. Speaking of celebrity mothers, is that Zac Efron's mom in the background?
You can't look at side-by-side pictures of the two and tell for sure — it's a really close call. Switch up the sunglasses and the two are interchangeable. I don't know why Zac Efron's mom would be following Gwen Stefani around…UNLESS it was Zac Efron's birthday party the kids were going to? CASE SOLVED! I should be a private eye or something.