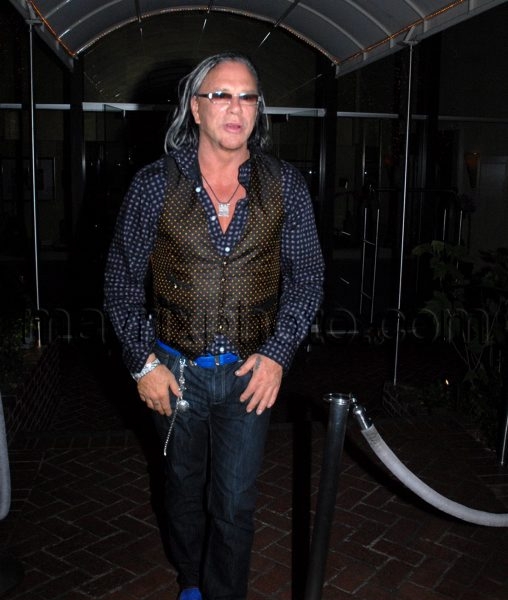 Mickey Rourke at the Sunset Marquis
Mickey Rourke was at the Sunset Marquis Hotel in West Hollywood yesterday (these pics were taken as he was leaving). I see that he's taken a page out of David Hasselhoff's style book by wearing the blue Hush Puppies, but what's up with the patterned vest over the patterned shirt? It's a bit much.
Dig the silver hair, though!