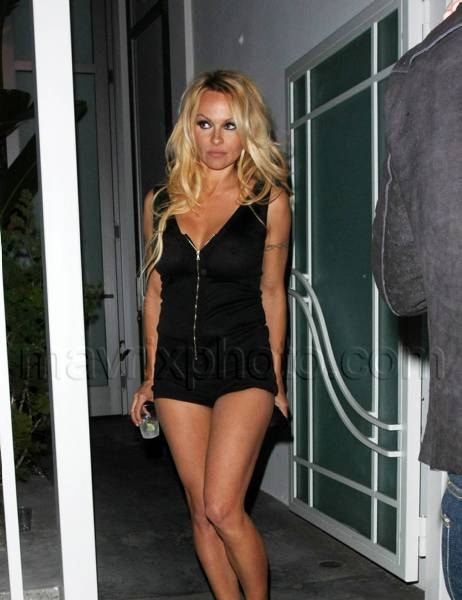 MavrixOnline Exclusive: Pamela Anderson
Pam Anderson knows how it's done. She left the Michael Kohn Gallery last night with a drink still in her hand after attending the opening night reception of She, works by Wallace Berman and Richard Prince.
Lately, Pamela's been looking kind of beat. And by beat, I mean downright scary. But last night, she looked every bit like the blonde bombshell she once was. Look at those legs!
It's nice to know that it's not ball-numbingly cold in some parts of America. Where I live, the temperatures are well below zero when you factor in the windchill. But it must have been hot in Los Angeles last night, because Pam hardly wore anything at all to that gallery shindig. You can even see through her shirt!
And that, my friends, is why Pamela Anderson is still newsworthy.