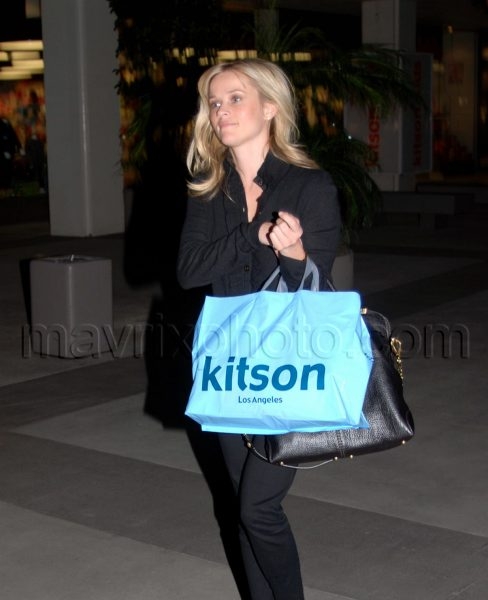 Exclusive! Reese Witherspoon Christmas Shopping At Kitson Kids!
Reese Witherspoon was dressed in all black yesterday as she did some late night Christmas shopping at Kitson Kids. Word on the street is that Reese and her longtime boyfriend, Jake Gyllenhaal, have recently split up. I can't say for sure whether that's true or not, but she was most definitely alone at Kitson.
If she is single, I'm sure she already has guys lined up around the block — all ready to date her. Reese is a total catch!