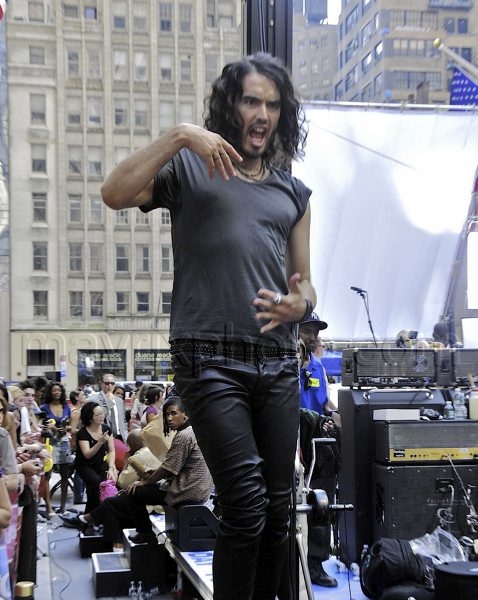 Russell Brand Works on his New Movie
Russell Brand is busy filming his new movie, Get Him to the Greek in NYC this week, and these shots were taken in Rockefeller Plaza.
I know I've said this before, but I really dig this kid. I imagine that a night out with Russell Brand would result in the kind of stories that you never tell your grandkids about. He's simultaneously smarmy and sexy, and it's oddly alluring!