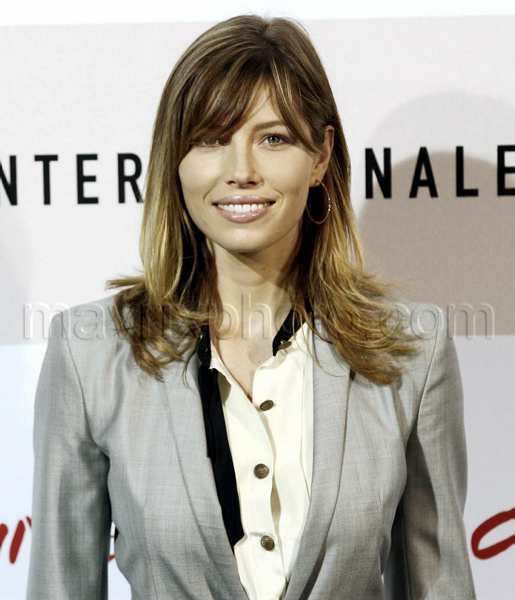 Now This is More Like It: Jessica Biel at the Premiere of Easy Virtue
Apparently, Jessica Biel got my memo about the suit, because she brought out the slinky dress and boobage at the premiere of Easy Virtue in Rome last night.
Ben Barnes, that werewolf looking dude second from the right, is hot in a way that I can't figure out. He looks vaguely homeless…kind of like the type of guy who would dig through a garbage can to find a cigarette butt with a few drags left on it, but I kind of want him anyway.
Maybe it's the suit? I can always try to wrassle him down and shave off his patchy beard.