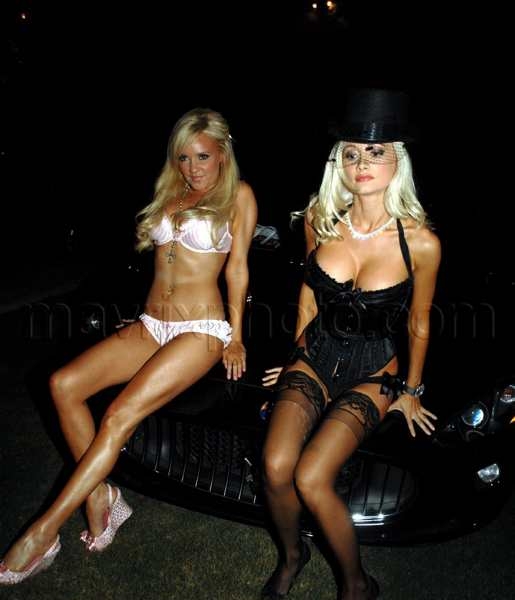 MavrixOnline Exclusive: The Girls Next Door
This is how awesome the Mavrix cameras are: when nobody else can get into the Playboy Mansion, they can! These exclusive pictures of Holly and Bridget from The Girls Next Door are proof that (once again) our photogs are the best.
Recently, there have been a few rumors going around that Holly and Hef are on the outs and Holly and Criss Angel are an item. Holly quickly took to her blog to dispel them, and judging by these pics it looks like she plans on sticking around the Playboy Mansion for a while longer.