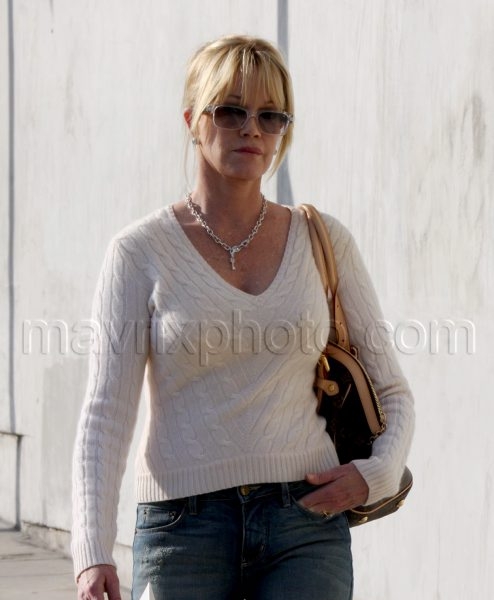 Melanie Griffith Shops on Melrose
Melanie Griffith went shopping on Melrose yesterday, and looking at the pictures makes me want to take a vacation. It looks like it's 85 degrees and sunny in these pictures, and I just looked out of my window to see a snow plow just going down my street.
Mel (may I call you that?) has been looking pretty damn fab lately. Her Wiki page tells me she's 52, but she could tell me she's 40 and I wouldn't blink an eye.