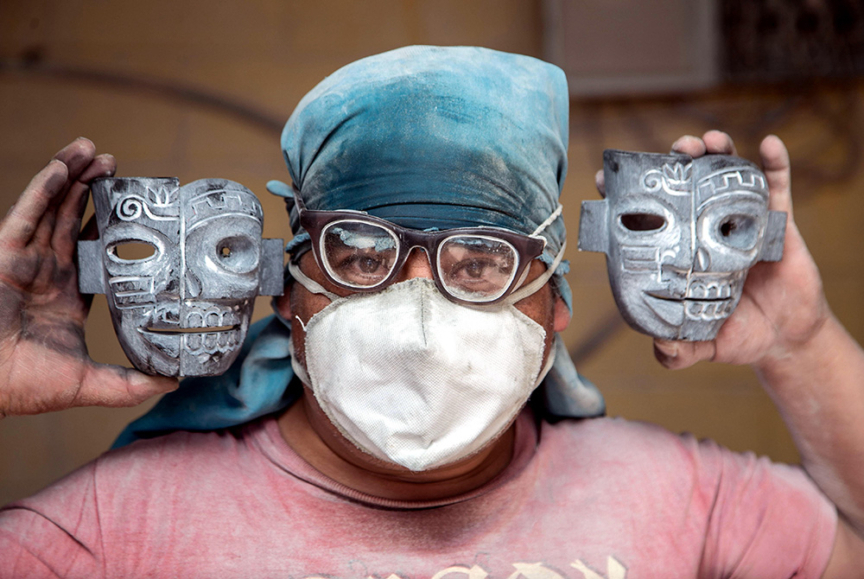 Mexican Tradesmen Struggle Under COVID
Mexican Tradesmen Struggle to stay afloat during the COVID-19 Pandemic. Some Mexican Farmers harvest Maguey to make 'Pulque', a traditional fermented alcoholic drink of ancient origin made by fermenting the sap of the Maguey plant. It takes about 12 years for the maguey to be harvested and the drink has a sour buttermilk-like flavour and about 6 percent alcohol.
Other Craftsmen work on stone figures in workshops dedicated to the production of AZTEC figures made of obsidian, hoping to sell them in the archaeological zone, but because of decreased tourism due to the pandemic they are often unable to sell their product. Obsidian carving is a skill that is learned from a very young age and is handed down through the generations from Pre Hispanic times.
Traditional blown glass Christmas decorations, sugar skulls, sculpting, cooking and even wrestling. We wish our colleagues in Mexico good luck and speedy vaccination!
Mexican Tradesmen Struggle
All licensing enquiries to sales@mavrixphoto.com