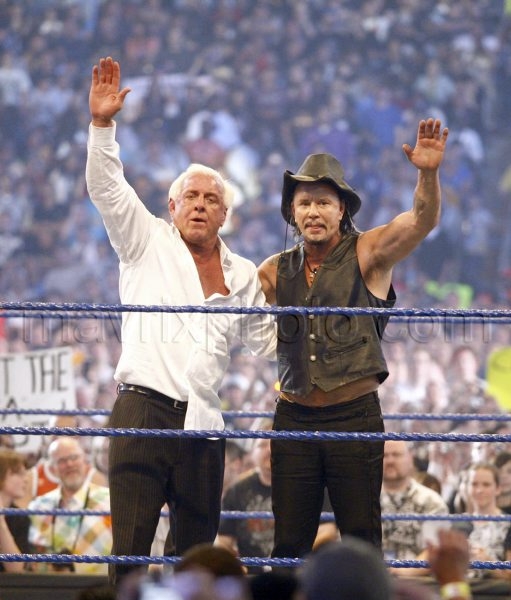 Mickey Rourke at Wrestlemania
Mickey Rourke made a special guest appareance at Wrestlemania in Houston last night, posing in the ring with Ric Flair and Chris Jericho. I keep wanting to type it out Jherico, like Jheri Curl, but apparently that isn't the right way to spell it.
After Mickey got robbed at the Oscars this year (yeah, I said it), I've decided that I'm really fond of the guy. I hope he gets lots of decent acting jobs in the future, because he's earned them with his amazing comeback. A few years ago he was practically nothing, and now he's a household name again. I dig his underdog story.
And I can't get enough of his outfit. The Crocodile Dundee goes semi-formal in the swamp look is where it's at. The vest just puts everything over the top for me, and the bare midriff is hitting me like a bullet train full of molten style. Sexy.