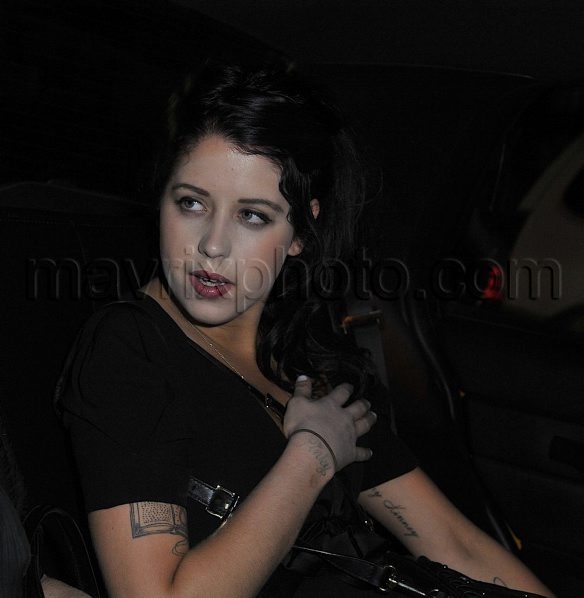 More Fashion Week Snaps
As you already know, fashion week is in full swing in NYC. For some reason, Peaches Geldof was there. We haven't seen ol' Peaches in a while, probably because she's been laying low after her disastrous marriage. Considering the fact that she married this guy, I can see why she'd want to lay low for a bit.
On a positive note, at least she's not blonde anymore! Sister went dark and I LOVE IT. It's amazing how healthy hair can look when you're not bleaching it to hell and back.