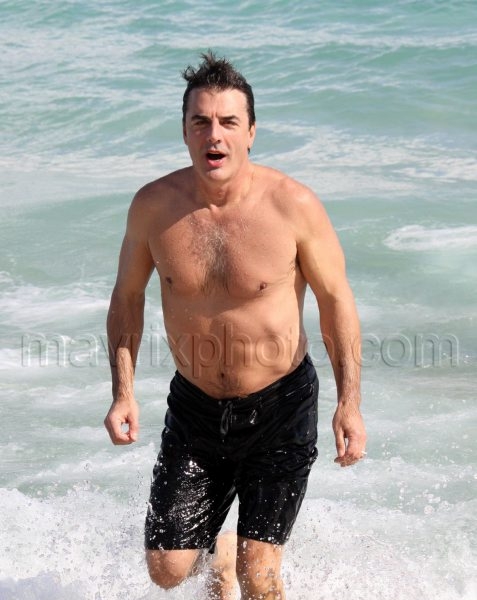 Mr. Big Impresses Some Newlyweds
No, not the 80s ballad-singing Mr. Big (I WISH!). Mr. Big as in, the hot older guy from the Sex and the City franchise.
Anyway, Chris Noth went for a swim yesterday in Miami before taking some pictures with a newlywed couple who recognized him. After that, he chatted with some tourists. Gracious, much? I love it!
You know, at 55-years-old, Noth is in better shape than some of my friends (who are in their late 20s, but like to think that 28 is considered "mid-twenties"). I can totally see why he's such a big hit with the ladies, both on and off screen!