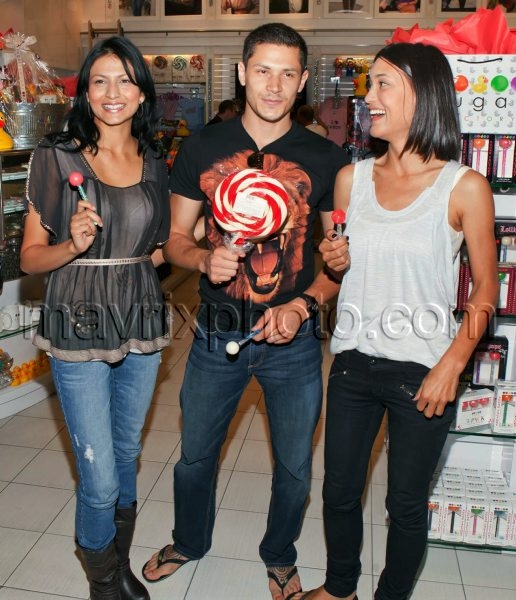 Twilight Wolf Pack Candy Factory
The Twilight Eclipse wolf pack were let loose yesterday at Las Vegas' Sugar Factory candy store and they were ravenous for sweets!
Tinsel Korey, Alex Meraz and Julia Jones collected candy and enjoyed lollipops, rather than teen vampires, during their stop in at the shop.
Keep your eyes peeled for the trio, as they'll be back in the next Twilight installment, "The Twilight Saga: Breaking Dawn", set to hit cinemas in fall 2011.