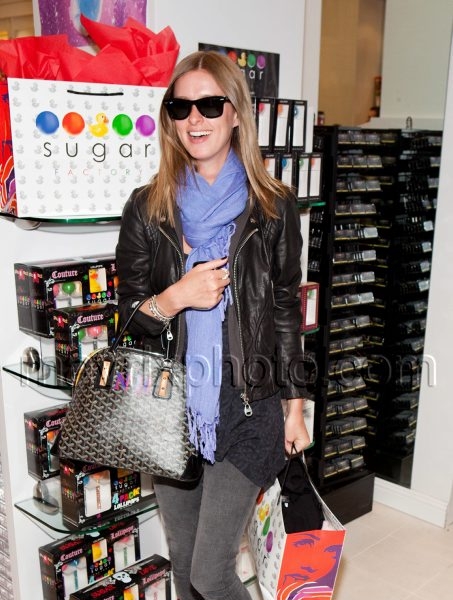 Nicky Hilton Hits The Sugar Factory
Nicky Hilton shopped at The Sugar Factory yesterday, which is inside the Miracle Mile Shops at Planet Hollywood Resort and Casino in Vegas. The place has become a fairly big hot spot for celebrities who want to see and be seen — hardly a weekend goes by without somebody famous making some sort of appearance there.
Hilton was rocking one of her own signature handbags (you can tell because her initials are on it) and a pair of blue leopard print flats.  Looove those shoes — you totally don't need to wear heels 24/7 to be fashionable!