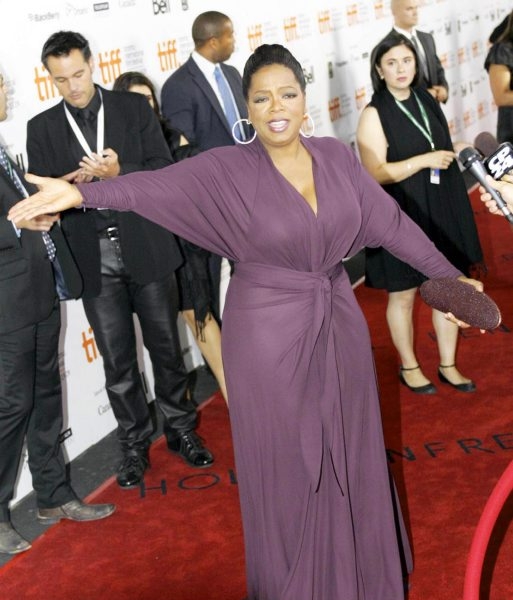 Oprah Winfrey at the TIFF
Last night was the gala premiere of Precious at the Toronto International Film Festival, and Oprah was kind enough to show up. In her house coat. I think I would have liked the dress a lot better if the sleeves were cut off and it was more of a halter-top affair, but what do I know? I'm wearing a bleach stained Bob Dylan tee shirt and sweatpants right now, so I'm not one to talk about the intricacies of the fashion world.
Besides the Big O, Gayle King, Mary J. Blige, Mariah Carey and Robin Thicke were all on hand for the event. For the record, I LOVE that Mariah's bringing back her early 90s hair. It takes me back, and makes her look a lot younger.