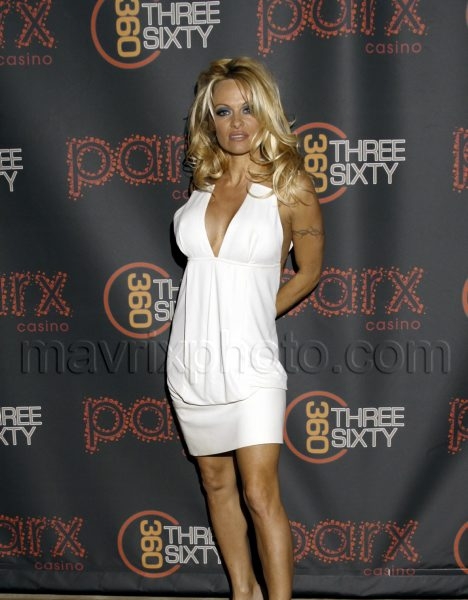 Pam Anderson is a Girl After My Own Heart
If there's one thing that makes me happy, it's gambling at a casino. I'm pretty sure I'm destined to become one of those old women who has a "lucky slot machine" she'll shank somebody for looking twice at. I'm not saying that Pamela Anderson is headed in that direction, but she was at Parx Casino in Pennsylvania last night.
Her company was her fashion designer friend, Richie Rich. The duo hung out there all evening, and Pam found a red (brown?) carpet to sashay down while being photographed. Love her shoes!