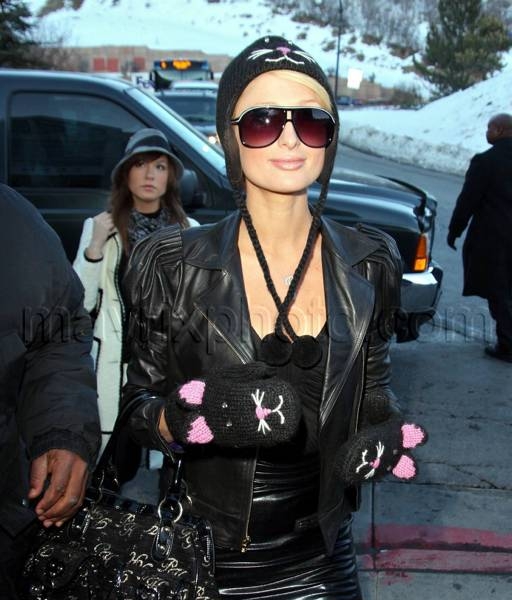 Paris Hilton Loves Black, and I love Brittany's Outfit
Leave it to Paris Hilton to prance around Park City, Utah in black leather and latex. At least she makes her outfit a little more friendly with a cat hat and mittens…wouldn't want to scare the locals! On the other hand, I LOVE what her BFF Brittany Flickinger is wearing. Well, maybe not the lace skirt. But definitely everything else.
I wonder if being Paris' BFF comes with perks like free clothes and a stylist. Because if so, I'm not above trying out for My New BFF 2.