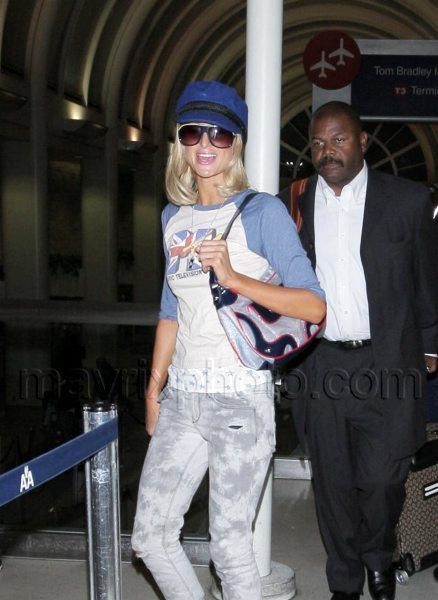 Paris Hilton Passes on Partying?!
Paris Hilton was at the MTV Movie Awards last night (which I totally forgot to watch…it's a good thing MTV will be replaying it 500 times in the next two weeks). Anyway, get this: Paris actually passed on going to the after parties! When has Paris ever turned down an excuse to party?! Instead, she caught a flight out of LAX with Doug Reinhardt.
I know some of you aren't going to agree with me on this, but I really dig her outfit. I don't know that I would have gone with the acid wash jeans look and that hat leaves a little something to be desired, but all together it's pretty cute. Looove those shoes!