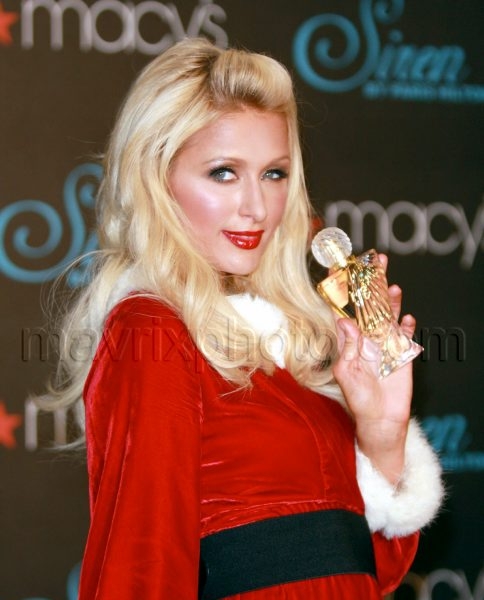 Paris Hilton Promotes Her New Fragrance
Paris Hilton donned a cute Mrs. Claus dress at a promotion for her fragrance, Siren, at Macy's in Glendale yesterday. Paris greeted fans and took time out to snap a few photos with them during the event while boyfriend Doug Reinhardt watched from the sidelines.
The fragrance is Paris' own blend of juicy mandarin, apricot nectar, frangipani, honeysuckle, coconut orchid, water lily, vanilla bean, sandalwood and creamy musk.
"Siren is all about being sexy in a playful way" says Paris. "I love that the idea of Siren comes from long ago legends but is still super modern. What girl doesn't want to have fun being a fantasy creature that men can't resist?"