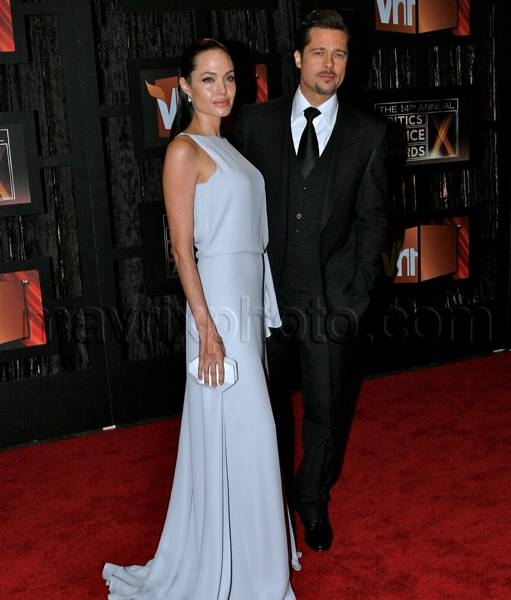 Pics from the Critic's Choice Awards
The Critic's Choice Awards were on last night, so here are some pictures (in case you missed it on the teevee box). Angelina Jolie was nominated for an award in the Best Actress category, but Meryl Streep and Anne Hathaway stole it! Well, they didn't really steal it, per se. They won it fair and square…it was a tie. A two-way tie that Angie Jo was left out of. Bummer.
Still, I can't feel too sorry for Angelina Jolie. She did get to go home with Brad Pitt. I guess that's better than any award she could have won, right? I mean, I'd totally take Brad Pitt over a Critic's Choice Award any day of the week.