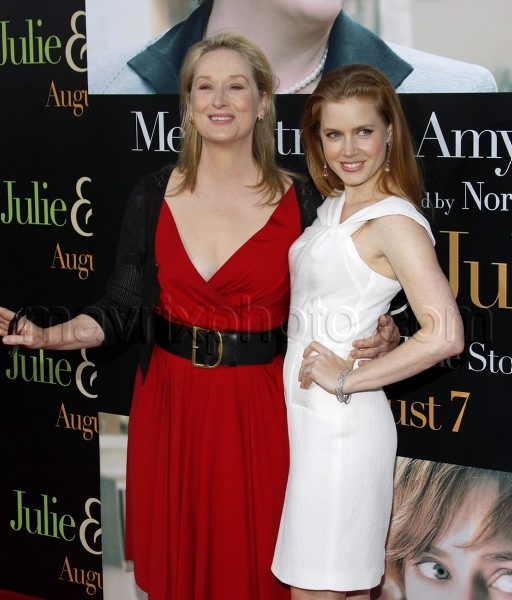 Pics from the Julie & Julia Premiere
The premiere of Julie & Julia was last night, and both Meryl Streep and Amy Adams brought their A-game to the red carpet. I'm so happy that Amy's hair isn't really all mullet-ey like it is in the movie…it wasn't a hot look for her.
And Meryl! MERYL! She's amazing. Stunning. Freaking fabulous. Love her!