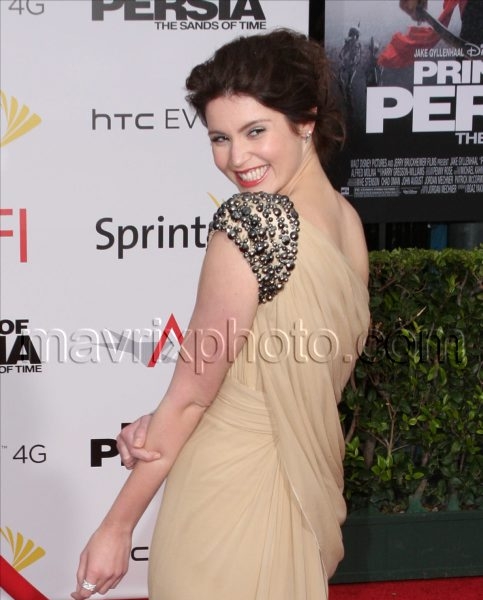 Prince Of Perisa LA Style
The red carpet was rolled out last night in LA for the US premiere of Prince Of Persia!
Leading lady, Gemma Arterton, paraded in a one-shoulder Grecian goddess dress. I heard she has all of them made to measure because she doesn't fit the standard sample size….. sample size be darned – she looks fantastic!
Also on hand were the handsome Jake Gyllenhaal, Sir Ben Kingsley, Daniela Lavender and Alanis Morissette.