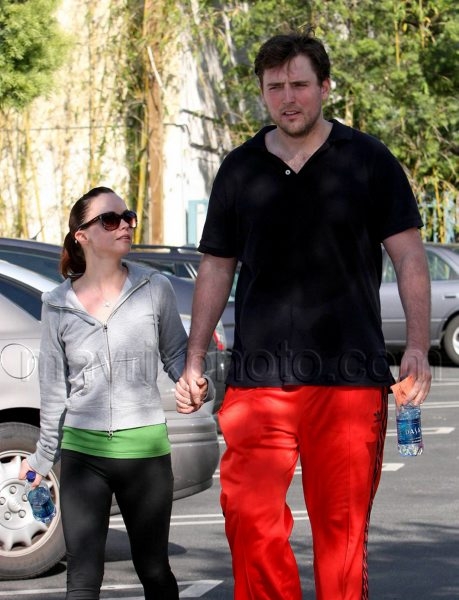 MavrixOnline Exclusive: Christina Ricci
Christina Ricci and her brand new fiance, Owen Benjamin, went to the gym together in Hollywood yesterday. In and of itself, that may not sound too awesome. But look at the pictures! He's like, five times her size! I'm sort of surprized that he doesn't just pick her up and carry her everywhere she goes. She can probably fit in his pocket without being noticed and everything.
I think they're probably the cutest couple in the history of ever.