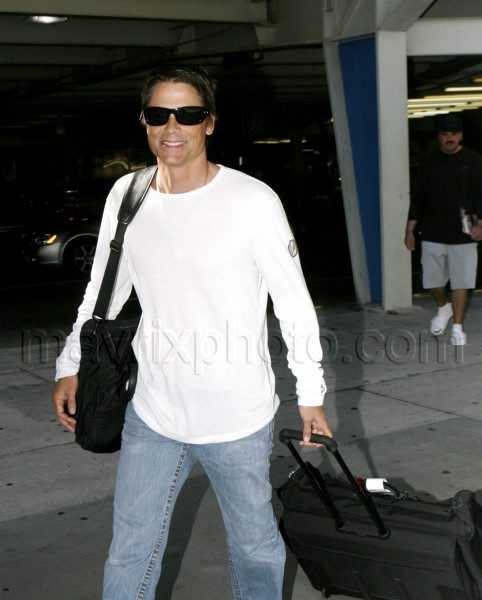 Rob Lowe is Hot. White Hot.
One of my favorite quotes of all time is from the movie Pretty in Pink, when Molly Ringwald's character says "That's hot. White hot." Long before Paris Hilton hijacked the phrase, Molly made it her own. And now, I have to borrow it.
Rob Lowe, who currently stars in Brothers and Sisters but formerly starred in every important movie from the 80s (shout out to St. Elmo's Fire!), got into Miami yesterday so that he could film a segment on Regis and Kelly. Wiki tells me that Rob is 45, but I don't believe it. Are 45-year-old men supposed to be this good looking?