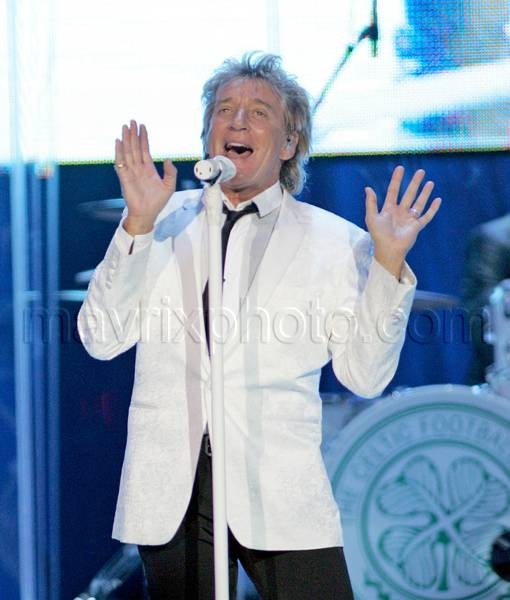 Rod Stewart on Stage
Wow, Rod Stewart is rocking some jazz hands like I've never seen before in the picture above!
The spirited Stewart played at the Seminole Hard Rock Live yesterday. Apparently, there were some rumors floating around that Rod was going to get back together with his old band, Faces. Guess that won't be happening, though, because Rod promptly denied them.