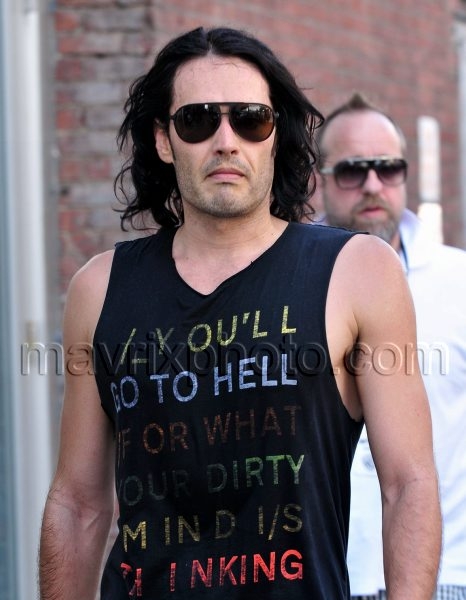 Russell Brand films Arthur remake
Russell Brand wears workout gear, including a sleeveless shirt that reads "You'll go to hell for what your dirty mind is thinking," as he heads to his trailer to change into tan suit, black shirt and flip flops on the set of his new film, a remake of the 1981 hit "Arthur." In the film, he plays the role of Arthur, originally played by Dudley Moore.
The lovely Helen Mirren was also spotted on set wearing a blue polka-dot head wrap, sunglasses, white top and pleated skirt.  She plays his butler, oh we bet Mr Brand just loves that!!