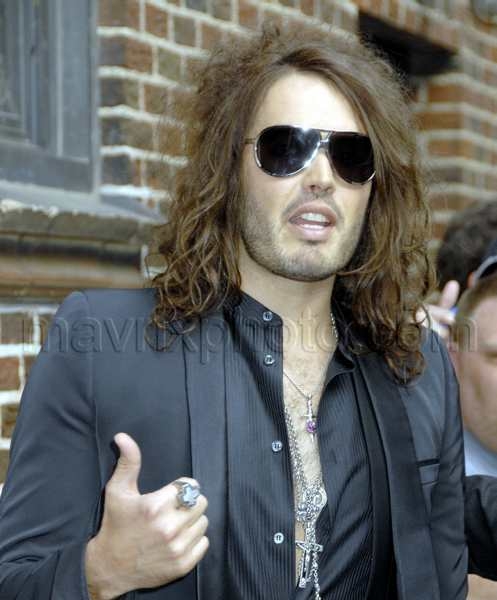 Russell Brand Peaces Out of the BBC
What's up with everyone quitting their jobs recently? First there was Joaquin Phoenix, now there's Russell Brand! Following what the Brits are calling Prank Call-gate, Russell started catching heat and he decided to resign. He issued the following statement:
"I have apologised to Andrew Sachs for the rude messages I left on October 18th and he has graciously accepted. As I only do the radio show to make people laugh I've decided that given the subsequent coverage I will stop doing the show. I've loved working for the BBC and am very proud of the shows myself, Matt Morgan, Nic Philps, Mr Gee and Noel Gallagher have made and I apologise to all of them for damaging their careers -except Noel, whose band are doing quite well.

I got a bit caught up in the moment and forgot that at the core of the rude comments and silly songs were the real feelings of a beloved and brilliant comic actor and a very sweet and big hearted young woman. Apologies are also owed to the loyal listeners of the show who enjoyed its shambolic spirit and anarchy and will be upset that it cannot continue. I take complete responsibility and offer nothing but love and contrition and I hope that now Jonathan and the BBC will endure less forensic wrath. Hare Krishna."
Hare Krishna? I was with him until he whipped out the hippie religious stuff. Anyway, I'm sure Russell will be fine. He just had a nice writeup in Rolling Stone, and he seems to be crossing over to America quite nicely. If the Brits won't have him, Americans certainly will!