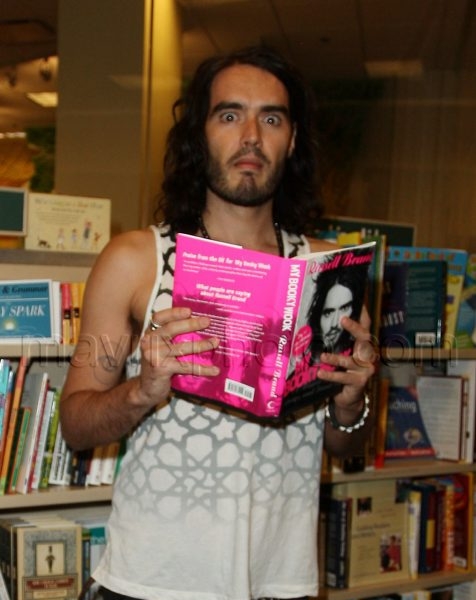 Russell Brand Signs His Booky Wook
Apparently, Russell Brand is quite the wordsmith. Did you know he has a book out? It's called, and I kid you not on this, My Booky Wook. I actually like Russell, so I'm not going to say anything mean about it. Paris Hilton, on the other hand, wouldn't get off so easy.
Oh wait, you mean she got a book deal too? Three of them?!
Anyway, Russell was signing copies at the Barnes and Noble at The Grove the other night. My mother always warned me about guys who go sleeveless in public, but I can't help myself. I really dig that guy. Must be the accent? I know it's not the hair.