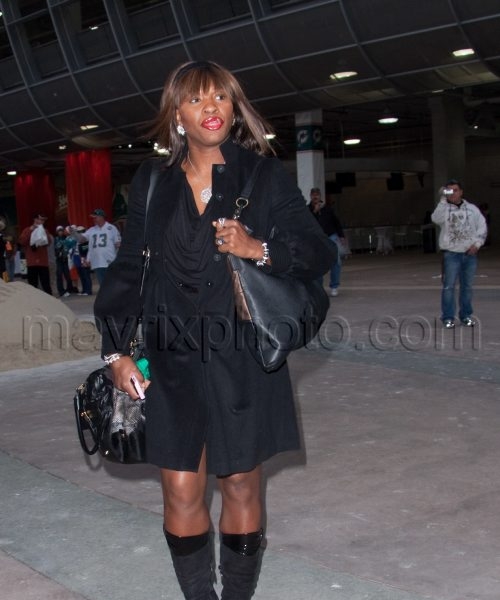 Serena Williams and Common Leave Land Shark
Well, well, well! What do we have here? It looks like Serena Williams and Common, the rapper who is also rumored to be her boyfriend, were caught leaving the Dolphins game together last night!
If I were Common, I'd put a ring on it — STAT. I mean, she owns part of a football team! Most girls her age don't even own part of a time share. As an added bonus, she's also talented (and by all accounts, uber nice). Basically, she's the girl every boy's mother wants their son to bring home.