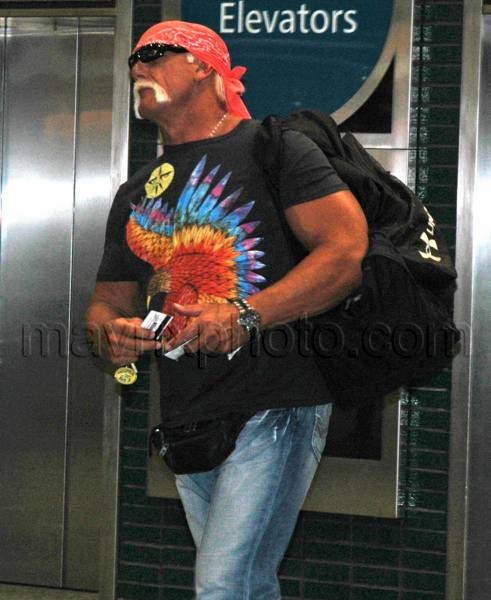 MavrixOnline Exclusive: Hulk Hogan
Earlier today, our cameras caught up with Hulk Hogan, who is finally off of his crutches and back to lugging his own suitcase around as he walks through the airport. It's good to see him off of the walking sticks, I was beginning to think he was going to have to use them forever!
The Hulkster is said to be writing his second autobiography, entitled My Life Outside The Ring. With his recent divorce drama, is son's legal troubles and his daughter's TV and music career, there will probably be a lot to write about!
On an unrelated note, it looks as though upper arm is bigger than my thigh!