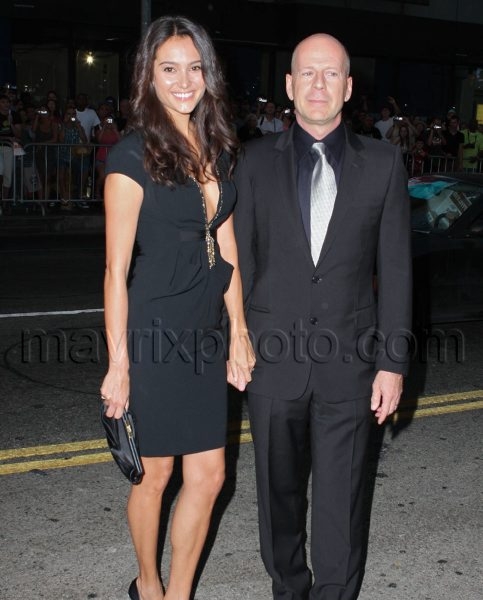 Snaps from the Surrogate Premiere
Last night was the big premiere of the new Bruce Willis sci-fi flick, The Surrogate. He brought his new wife, Emma Heming, with him to the shindig. I like how Bruce is rocking the Regis Philbin monochromatic look, circa 2001 — even if his tie is crooked and there's a stain on his jacket between the two buttons.
For being 54-years-old, Bruce looks effing AMAZING. I had to look up his age, and I really wouldn't have blinked if I saw that he was 43. If I didn't already know that he was married to that dinosaur, Demi Moore, I would believe he was 37-ish. Dude is holding up well, so it's no wonder his new wife is uber hot (and uber young).