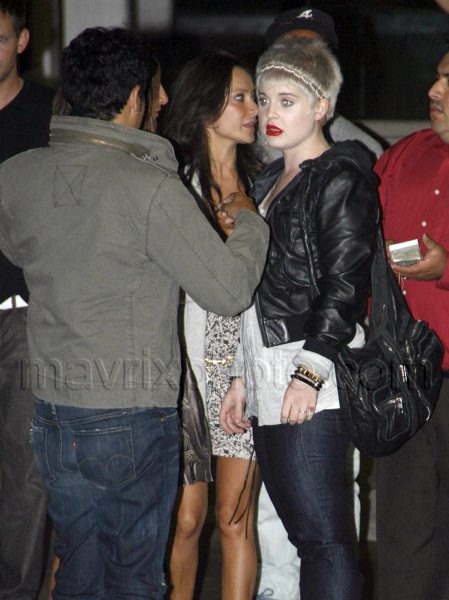 The Osbournes Are In LA
Jack and Kelly Osbourne are in LA this weekend, and the two hit the town last night, seperately. Jack was sporting a beard (perhaps for the playoffs? GO PENS!) at Madeos, while Kelly hit My House (the club, not literally my home in the suburbs of Pittsburgh).
I kind of dig her spiky blonde hair and I'm 100% in love with her glittery heels — I'm like a crow, I go for anything shiny or sparkly — but considering her battles with addiction, I'm not sure that a club is the right place for her to be. Let's keep our fingers crossed that she stays on the right track and doesn't end up in rehab again.