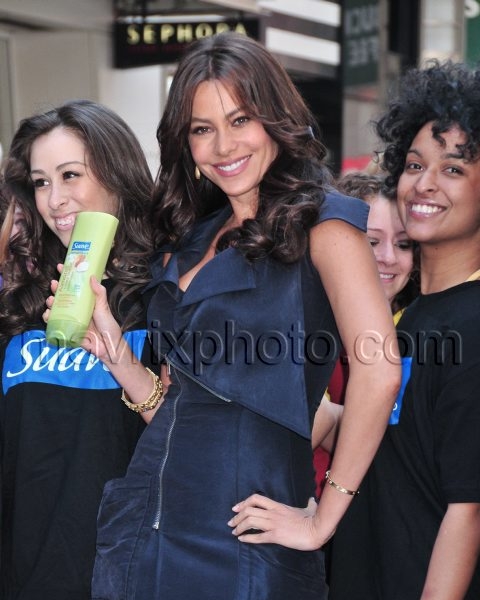 Suave Sofia Vergara
Sofia Vergara of ABC'S "Modern Family" was in Times Square to treat New Yorkers to a surprise performance, representing the surprising performance of Suave Professionals® products.
As part of the New York appearance, Sofia Vergara and Suave Professionals teamed up to treat spectators to free full size bottles of Suave Professionals and one-on-one consultations with The Suave Professionals – top hair stylists Luke O'Connor, Theodore Leaf and Leo Rocco.
Sofia is currently filming The Smurfs….. she'll probably look just as cute in blue too!