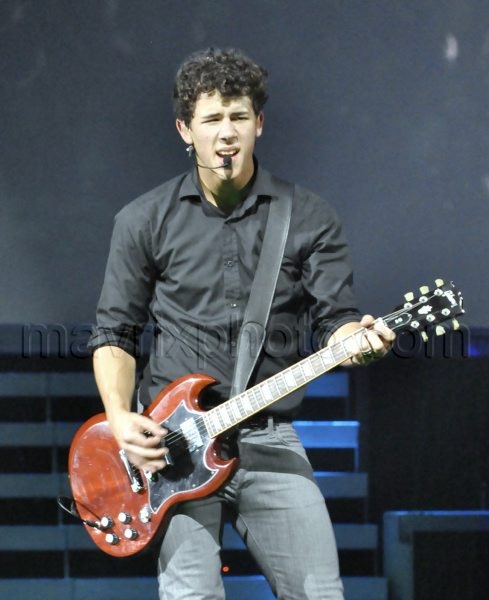 The Jonas Brothers Take Over St. Petersburg
Kanye West isn't the only celebrity gracing the state of Florida with his presence right now…the Jonas Brothers are also there, performing with Jordin Sparks. At least now I can say there's something wholesome on the blog, right?
In other news, who knew the Jonas Brothers were so small? Jordin is practically towering over them all, especially in the last thumbnail, and I refuse to believe that she's some gargantuan yeti.
Update: Apparently, Jordin is bigger than I thought. Extensive research (read: a Google "I'm feeling lucky" search) has shown that she's 6 feet tall and wears a size 11 shoe. Damn, girl! I had no idea you could share a wardrobe with Paris Hilton!