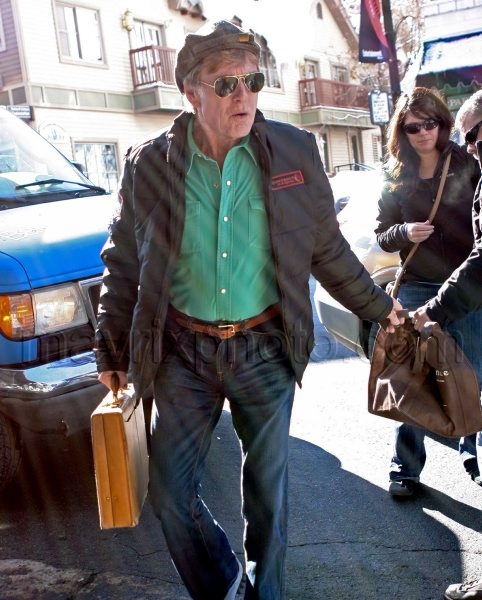 The Redford.
And here's the man who made it all possible. Robert Redford, originator of the Sundance Film Festival. For those of you too young to remember, Redford was the biggest movie star in The Universe, and the best looking man in the history of history. The only person who could be in the same movie as him without looking hideously ugly and deformed was the late great Paul Newman. Two actors who were cool when cool was cool, and hot before hot even existed.
You will note the rays of light from Jesus and the Holy Saints bathing him in his every step……and possibly some even actually emanating from him (and unfortunately screwing up our photographers shots in the process).
Never mind! Thank you Robert for a lifetime of uncompromising passion for quality movies and the world that revolves around them.