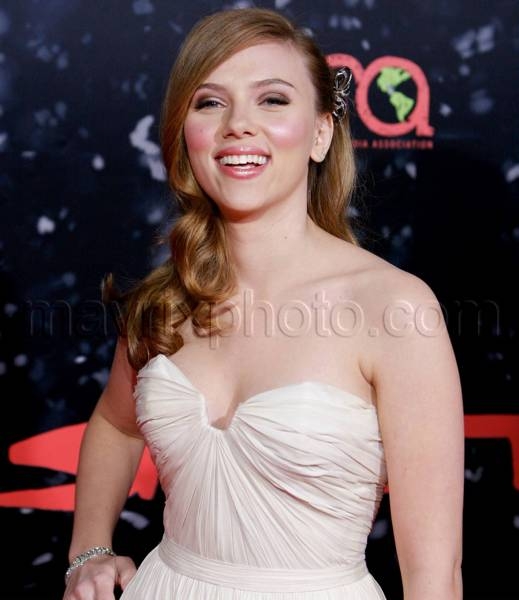 Scarlett Johansson At The Spirit Premiere
Scarlett Johansson was at the premiere of The Spirit last night in Hollywood, along with Eva Mendes, Paz Vega, Samuel L. Jackson and Gabriel Macht. Grauman's Chinese Theater must be booked every night, because I swear I get pictures of these premieres every single morning. It's nice to know that even in this economy, people employed as red carpet roller-outers will still have jobs.
Speaking of jobs, mine is pretty sweet today. It's Hot Guys in Suits Day at my favorite coffee shop, and when I'm not drooling over the hottie with the curly dark hair, expensive tie and blue eyes (yeah, I'm talking to you), I'm looking at Scarlett's gorgeous dress. And she looks so happy, too! Must be the new marriage?