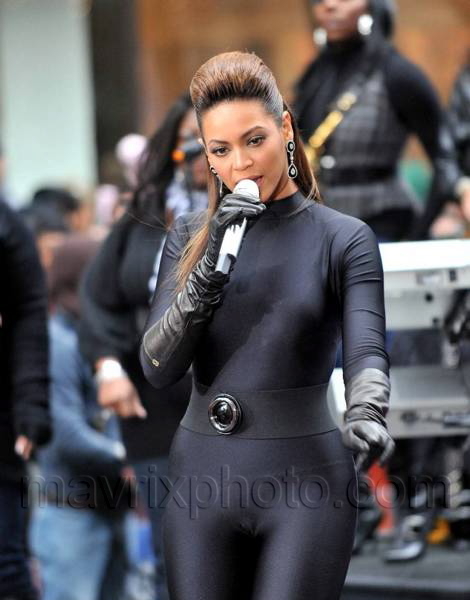 The Stars Come Out to Celebrate TRL
As you've probably heard by now, TRL is like, so totally over and stuff. Because the show helped to launch some of the biggest careers in the biz (ahem, Britney Spears), a lot of big names were on hand to say farewell.
Under normal circumstances I wouldn't make a picture of Beyonce the leader, but I did so for one reason. See if you can spot it.
Give up? Check out the cop behind Beyonce giving her the googley eye! I spit some soy latte on my laptop when I saw that. Dude needs to take some "Professionalism in the Workplace" courses, because I'm pretty sure that's not how officers of the law are supposed to behave. It may be difficult not to oogle Beyonce's butt, but that's not part of the "serve and protect" oath. At least, I don't think so.
Justin Timberlake, Puff Daddy P. Diddy and 50 Cent also showed up. Will somebody please tell 50 Cent that it's impossible to look like a thugged-out gangsta when you're in the TRL studios? There's nothing straight-up hood about Carson Daly.