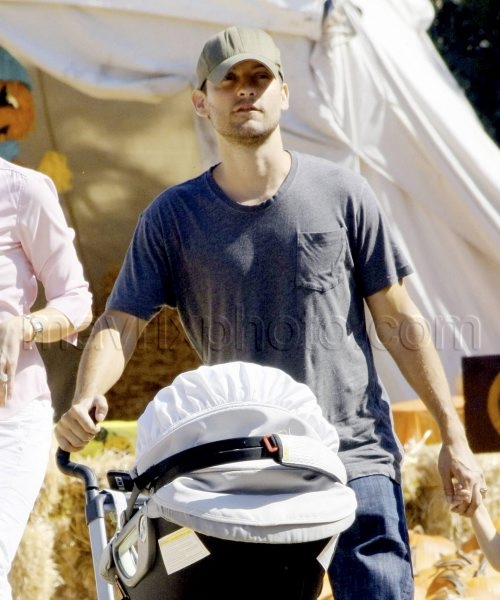 Tobey Maguire and Co. Hit the Pumpkin Patch
Tobey Maguire and his family, wife Jennifer Meyer and their two children Ruby Sweetheart and Otis Tobias (no, I didn't just make those names up. I wish I could take credit for that kind of creativity), were the latest in a long line of famous people to go pumpkin hunting at Mr. Bones Pumpkin Patch.
See, these guys know how it's done. You can't get a pumpkin in early October, because it'll be all saggy and rotten by the time Halloween rolls around (and that's assuming none of the neighborhood bastards don't come around in the middle of the night and stomp on them). You just can't get a pumpkin more than a week before Halloween! It's like a holiday rule or something. Kind of like how you can only wear glitter on Halloween and New Year's Eve. It just is.