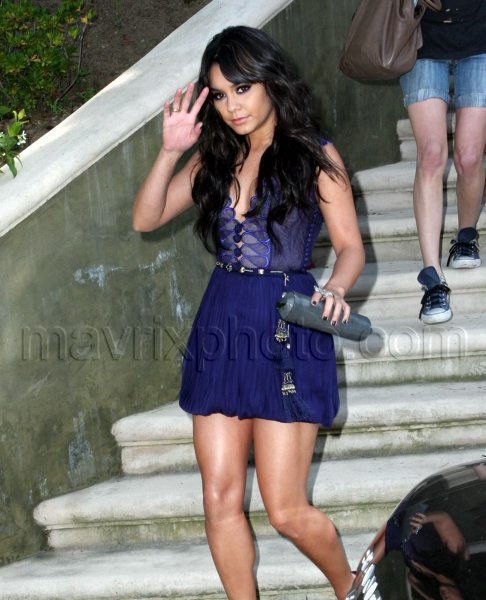 Vanessa Hudgens Had A Big Night
Last night was the Teen Choice Awards, and Vanessa Hudgens was the best dressed there. That dress is perfect for the event, albeit a little on the short side. Then again, nude photos of her have already leaked so we've all seen everything there is to look at anyway.
Regardless, she looked hot and seriously made every other girl at the party look frumpy by comparison. Well done, V!