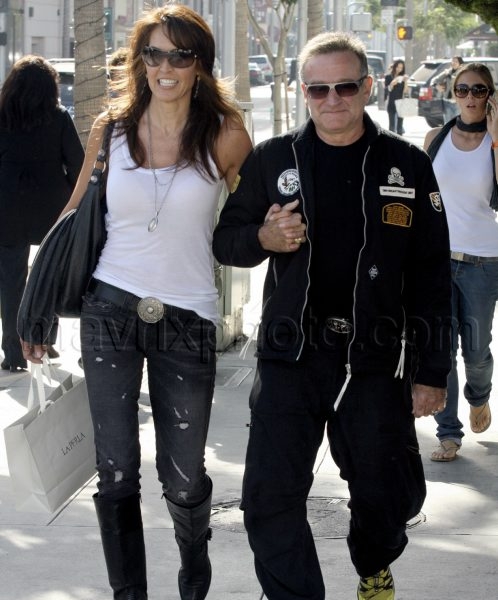 Robin Williams With Susan Schneider
Amid reports that Robin Williams is seeing 27-year-old artist, Charlotte Filbert, who he met through designer Tommy Hilfiger's daughter Ally, the 57-year-old actor was spotted strolling arm-in-arm with Susan Schneider yesterday in Beverly Hills. The two held hands, laughed and smiled for cameras as they were out shopping.
Williams, who underwent heart surgery earlier this year, is recently divorced from his wife of 19 years, Marsha Garces. Marsha filed divorce papers in March 2008 citing irreconcilable differences.