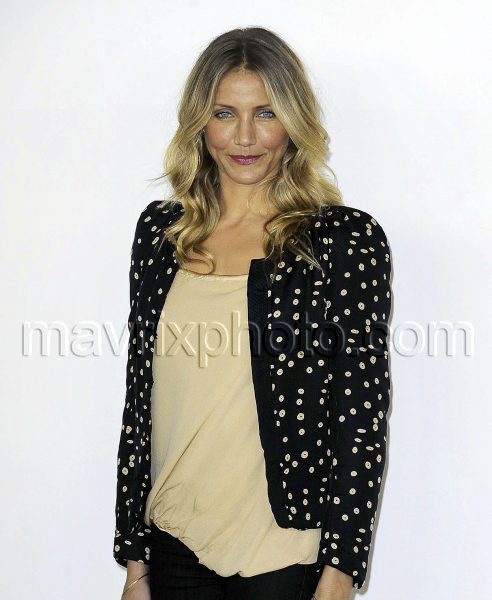 Cameron Diaz Green Hornet Rome
Donning a cute polka dot blazer, simple grey heels and black skinny jeans Cameron Diaz stopped in at Rome's Exedra Hotel to promote The Green Hornet.
In the action-adventure superhero movie Cameron plays Lenore Case, beautiful secretary to Seth Rogen's character Britt Reid aka Green Hornet.
The IMAX 3-D movie, which also stars Seth Rogen and Oscar winner Christoph Waltz, will hit theaters in the new year on January 14th.