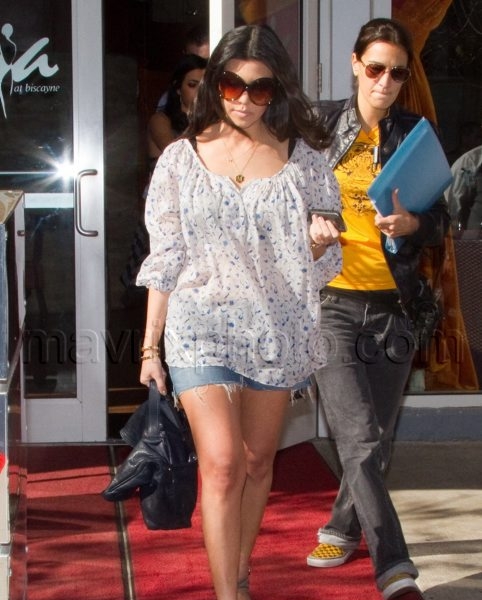 You Can Find Kourtney Kardashian in 'Da Club
…And right on cue, I'll have that 50 Cent song stuck in my head all day. Damnit!
Now that Kourtney Kardashian isn't pregnant anymore, she can get back to clubbing! That's exactly what she did in Miami. I'm not sure what kind of club is worth visiting in the daytime, but maybe Kourtney was trying to keep things low-key? Whatever the deal was, she was looking awesome.
She seems to have dropped her baby weight overnight! I know some women who kept their baby weight for years, and already Kourtney seems like she's back to a size -2. Wonder what her secret is?